Here's a common scenario: You have a class full of many fluent readers. Their accuracy is strong. But, they struggle with comprehension. Whether it's oral retelling or a written response, we need to engage students with using comprehension strategies in a variety of ways so they can apply skills which help with understanding what they read. Sequencing events is a crucial skill for retelling. Let's take a look at some lesson activities and books that are perfect for teaching this skill. 

Sequencing is one of many skills that contributes to students' ability to comprehend what they read. Sequencing refers to the identification of the components of a story, such as the beginning, middle, and end, and also to the ability to retell the events within a given text in the order in which they occurred.
Mini-lesson

Start with the familiar. Use a common task students do everyday to help them practice putting events in order. Picking something that all students do at school (like their morning routine) will help simplify your example and keep everyone on the same page. I already have our morning routine posted on the whiteboard so I simply took it down and mixed up the order. Then I had the students help me put it back in order. (sorry for the blurry picture!)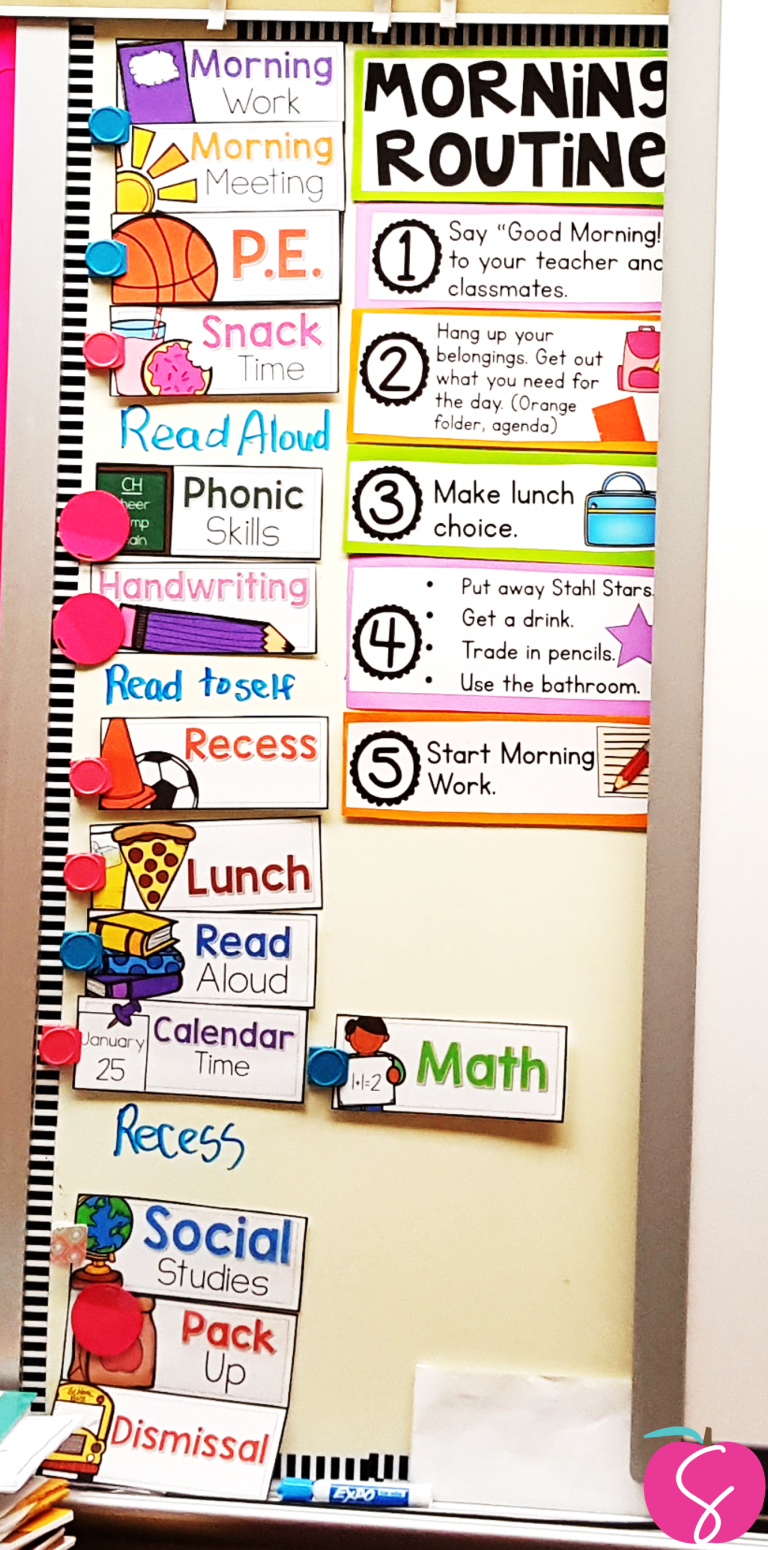 Connect to real life: Next, practice putting some other events in order. I use "beginning, middle, end" as well as "first, next, then, last" since they are both common sequencing vocabulary. I prepared two examples ahead of time along with anchor charts.
Then, have students work in small groups to write down the events of a task in order. They cut the events in strips and trade with another group to put back into order. 
I love all three of these books but I think this one is my favorite. Manjhi Moves a Mountain is based on an extraordinary true story about a man from India who changes life for an entire village. Also by Nancy Churnin (I think I might have a new favorite author!), this book shares about the amazing things you can accomplish when you set goals, focus and persevere. I paired this with a similar activity to the small group activity where students write the events in the story, cut them out and swap with a partner. The partner then has to put the events in order again. You can differentiate as this activity comes with 8, 6 and 4 sequencing strip options.
I hope you have found a new strategy or book for teaching sequencing events to your students.
If you are looking for
resources for teaching sequencing events,
click the picture above for more graphic organizers, anchor charts and lesson plan. This is a part of Comprehension Kits–explicit, consistent instruction for teaching comprehension skills.
My MOST favorite thing about Comprehension Kits is that they can be paired with any text! I supplement our district's ELA curriculum reading with so many wonderful picture books. There's nothing I love more than finding a book that aligns well with teaching one of the comprehension skills. I've curated a list of all of my favorite mentor texts for teaching each skill!
Grab this FREE list of mentor texts to use for each reading comprehension skill. It also includes a scope and sequence to help you plan! —>
FREE Mentor Text List
Happy teaching!