How to Celebrate Veterans Day in the Classroom
Veterans Day is a time to honor and remember the men and women who have served in the military to protect our freedom. In the classroom, it presents a unique opportunity to educate children about the sacrifices made by our veterans and the importance of knowing about Veterans Day and honoring our Veterans. Here are three meaningful activities to celebrate Veterans Day in your elementary classroom.
Connect with local veterans
One way to honor veterans in the classroom is to invite local veterans to speak at your elementary school about their experiences or invite family members of veterans to share stories and artifacts. Another idea is to have students write letters or cards expressing gratitude to veterans. Teaching about veterans in history lessons can also help students understand their sacrifice and importance in shaping our country.
Teacher tip: Do you know of any teachers in your district who are Veterans? It's a great opportunity to reach out to them and show appreciation for their time served.
Incorporate Vocabulary and Comprehension Activities
As we approach Veterans Day, it's a great time to incorporate some activities to enhance vocabulary and comprehension skills. One idea is to have students choose a word related to Veterans Day, such as "freedom," "patriotism," or "veteran," and find its definition. Then, have them write a sentence using the word in context. Another activity could be to have students read a passage about Veterans Day and answer comprehension questions about it. These activities not only improve literacy skills but also promote understanding and appreciation for the holiday. And of course, don't forget to thank our veterans for their service!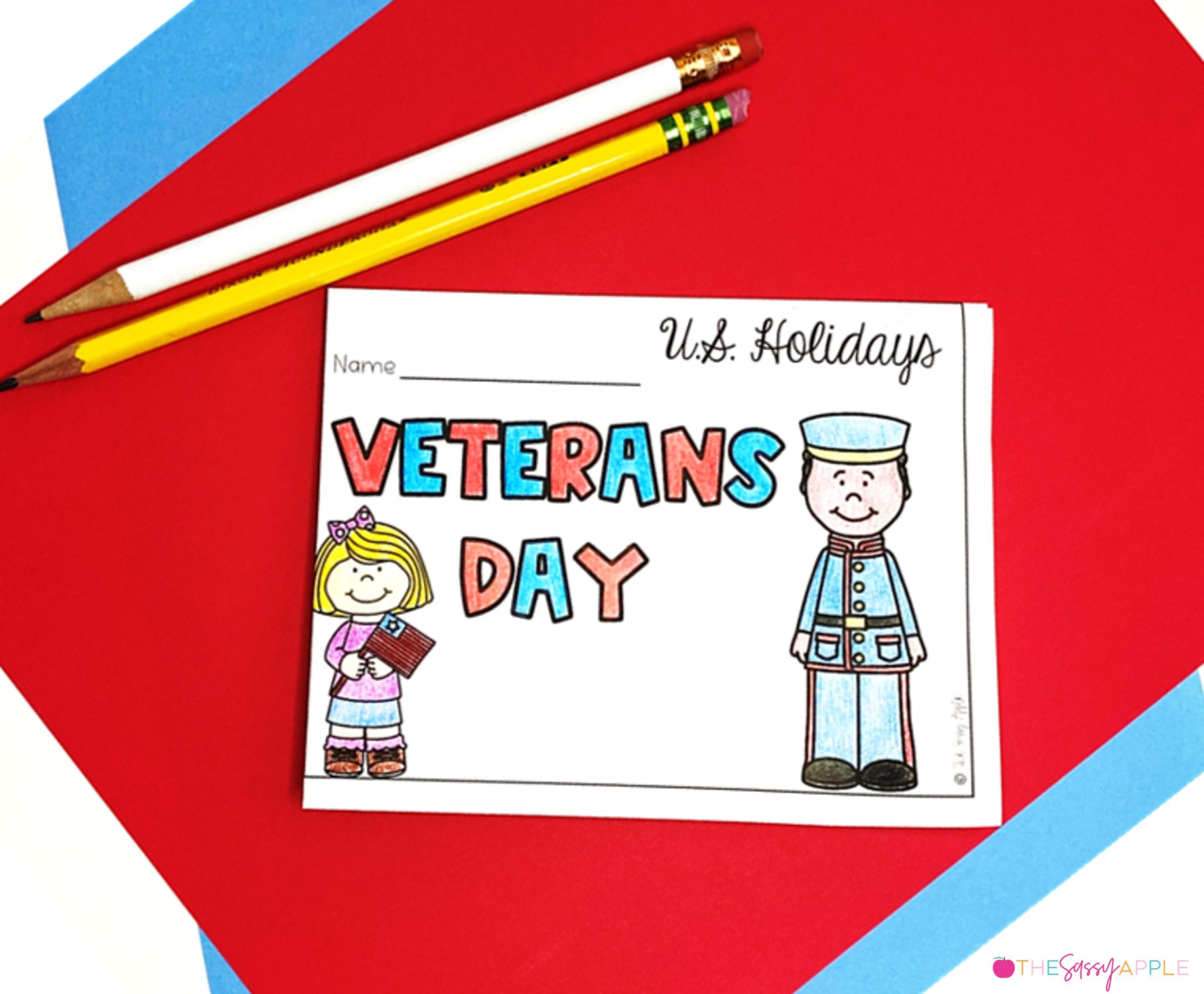 Read Veterans Day Books
One simple way to show your appreciation is by reading books about veterans, the military, and patriotism. These stories can provide insight into the experiences of those who serve, as well as instill feelings of gratitude and respect. Some suggestions include "Hero Mom" by Melinda Harden, "H is for Honor" by Devin Scillian, or "Veterans: Heroes in Our Neighborhood" by Valeria Pfundstein. Take some time this Veterans Day to pick up a book and learn about the bravery and dedication of those who have served in the armed forces. It's a small but meaningful way to honor their service.
Celebrating Veterans Day in your elementary classroom helps foster a sense of appreciation and understanding for those who have served our country. It is an opportunity to educate your students on the importance of this holiday. Whenever we have a day off for a holiday, I think it's important to ensure your students understand the "why" behind the day off. This is easy to do with Holiday Close Reading Activities. Check out the bundle here.
Looking for some tips for getting started with Close Reading? Read this blog post! I hope you will find these Veterans Day Activities useful in your classroom!